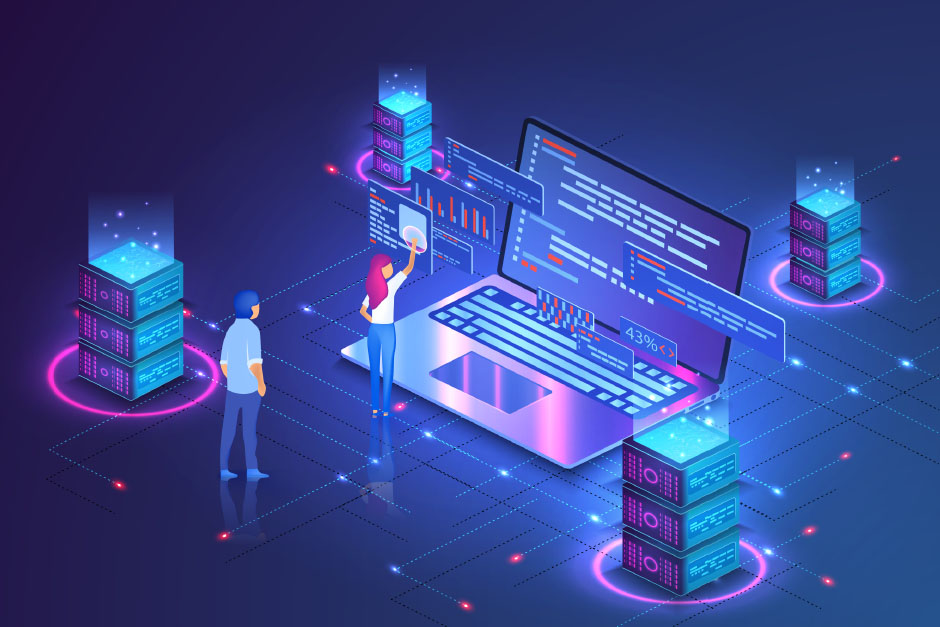 'Technology is running our everyday lives and we are here to give our contribution on the evolution of this field.'
Sale and implementation of certified equipment for information security from physical security elements to data security and integrity in local, national and international computer networks.
Maintenance services for information technology processes. Integration and migration of different platforms for managing the source and destination of data in computer networks.
Web Development
---
Our solutions are mainly web-oriented, these developments are mainly offered as services for business (SaaS).
Mobile Applications
---
In order to meet the needs of the business (online readings, protocols, tasks, etc.) we offer mobile applications for all platforms.
Consultancy
---
To achieve all objectives and computerization of all processes, we offer professional consulting in all areas.
Support
---
We offer assistance 24 hours a day - 7 days a week, always being close to the development and maintenance of your business.
Our main focus and strategy as Arsi Group, is to provide computer applications as a service (SaaS) for both the private and public sector. Arsi Group offers its customers complete service packages that include all components such as hardware, networks as well as software or computer systems.